Action First Inbox
Actions in emails get hidden in the text.
Easily turn your emails into tasks, triage your incoming mail and make progress without leaving your inbox.
Highlighted Questions
Make your call to action really obvious with a highlighted question.
Nudge your recipient into answering the easy way.
In group conversations, compare multiple responses to the same question with ease.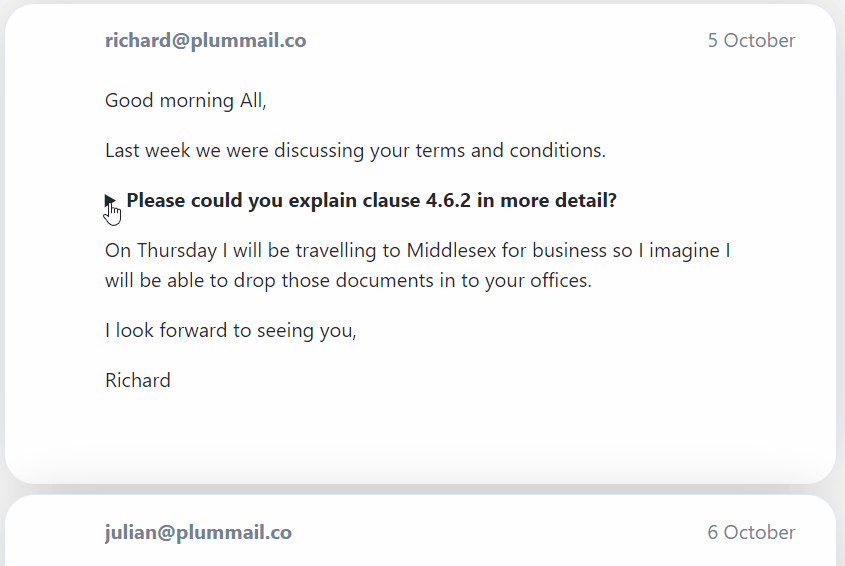 Structured Conversations
Email threads get messy so add some structure to your conversations.
Quickly quote in reply, link to any word in any message, set reply expectations, highlight questions and share pins.
Thread Conclusions
When a conversation has reached its natural end, mark it as 'closed'. This concludes the thread and you can add a summary if you need to.
Conclusions radically speed up processing your messages after a holiday or period of deep focus.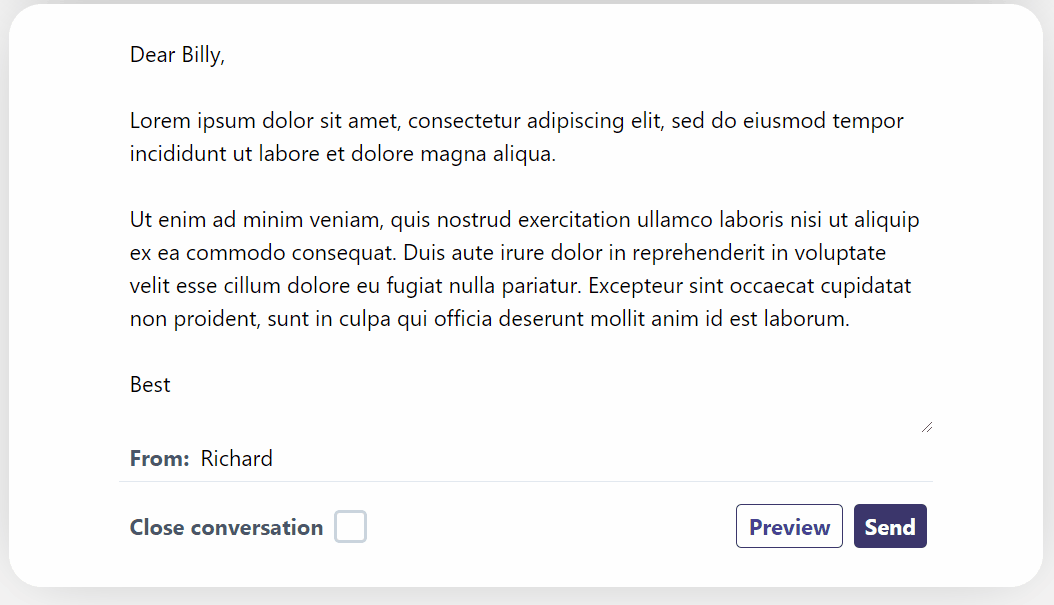 Organise Efficiently
You wouldn't empty a bag of post all over your desk, so why let email pour in unsorted?
Think of Plum Mail as your butler. Plum Mail deals with distractions so you don't have to.
Pins
If you're forever trawling through emails to find snippets of information, pins are for you.
Dates, venues, decisions - call 'em out for easy future reference.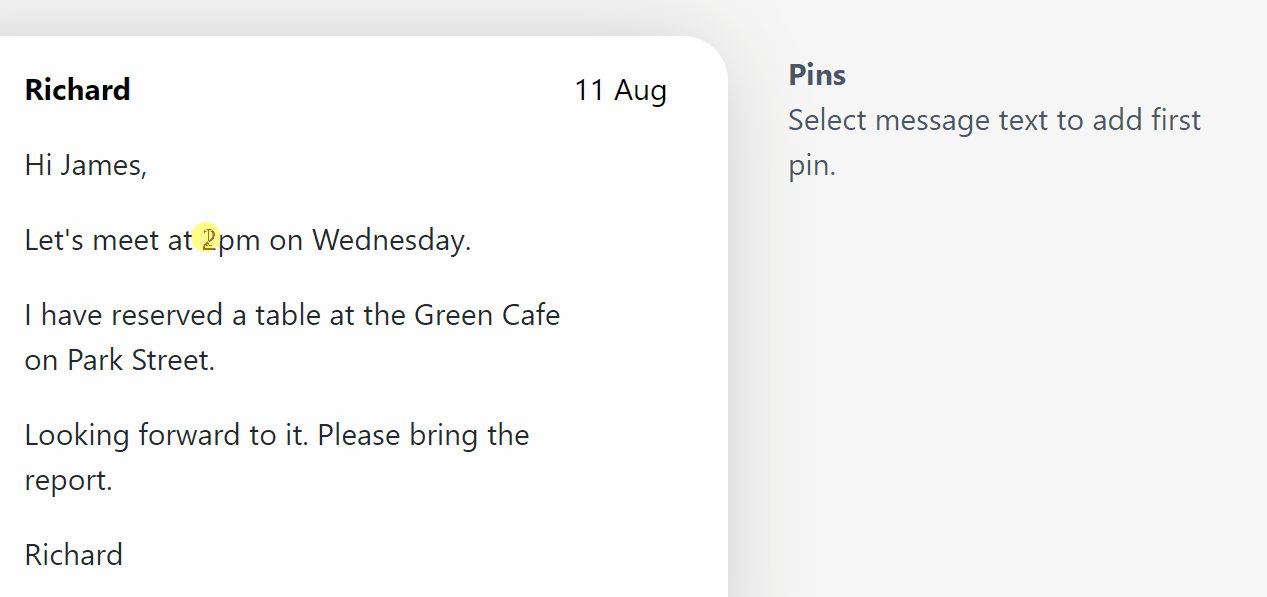 Evolving Email
We believe in higher quality, more productive communication that is kinder to your mental well-being. That's why we built Plum Mail.
Enhance Quality
Plum Mail enriches email conversations so you can get more value from them.
Reduce Stress
Enjoy a thoughtful design philosophy that prioritises your mental well-being.
Improve Productivity
Reduced distractions and improved focus helps you get more done with less agro.
Pricing
$39 a month
$350 a year
Unlimited emailing & history
Any email address